A
class
conscious
23 year old
Machinist
from
Napa
\
San Francisco
; interested in
young
women
,
revolution
,
dance
music
,
oldies
,
love stories
, big
imaginations
, and even bigger
mustaches
.
---
Ask ?'s
---
Posts tagged "Me"
---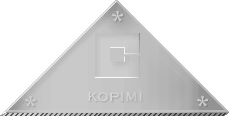 (Source: im-sick-in-the-brain-dumb-bitch, via natalievicious)
(via vivaladiabla)
So go find someone who fucks you right and treats you how you deserve to be treated.
(via natalievicious)
(Source: mellissa17)
(Source: lovequotesrus, via yeeeitskath)
I've always been a very goal-oriented person. But recently I realized my life has been lacking a large life-goal, and has been made up of just a series of small little dreams. Which I enjoy I love dreaming.
But I decided to write all of reoccurring day dreams on my white-board in my room to get some clarity… then I decided to map it all out and figure out how they were all connected.
Most of them were somehow connected to with where I was. The exceptions were: College, Teaching, Havana; (my crush's name), love, companionship. Which themselves were connected!
Buttoday,after having this on my wall for two weeks and being very unhappy about the chaos it was, I finally got some clarity. I'm looking for a corwning moment, and there is not going to be a crowning moment of my life. Because that crowning moment is what I'm living today.

Congratulations Boone you accomplished your 7year old to 17year old dream of Living in San Francisco. And a lot of your smaller dreams too.
What I wanted to do for work has changed over the years—Baseball Player for the Giants, Comedian, Lawyer, Congressman, Teacher, Doctor, Machinist. I also boyishly dreamt of being my like Great Grandfather, "Thomas Cat" Boone, of being closley known for my nice car and young women. But, It's 'always' been about doing it in San Francisco… And in less than 2 months, I'll have been here 'doing it' for 5 years.

So with all my dreams on a board, color coded, the occupation in purple, the location in black, the commodity in green, and the intangible in blue. I realized today, life is like a tree. Everything comes from labor power (my purple trunk); where I'm able to go in the world is based on the demand for that labor (my black branches); the purchasable desires really only decorate and spice life (my green leaves); what I 'really' want in life are all the intangible things that you can't rush, they sprout from doing the others (my blue fruit).
I accomplished my goal, Now it's time to enjoy life.
The old word was "Dream," the new word is "Life"!